Last weekend I went to the Dutch Comic Convention in Utrecht. It's the last convention that I will be visiting this year. But luckily, I've already got four conventions planned for next year. So you can expect some new fan art in the near future!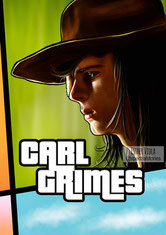 I made fanart for Evanna Lynch (who plays Luna Lovegood in Harry Potter, one of my favorite characters!), Ian Ziering (Beverly Hills 90210, Sharknado, Swamp Thing) and Chandler Riggs (who plays Carl Grimes in The Walking Dead). 
Unfortunately, one day before the convention Chandler Riggs had to cancel due to an injury, so that fanart remains unautographed. 
I was a little bit disappointed about that, but life happens. Hopefully I get to meet him at another convention someday. 
---
Evanna Lynch
Evanna was very nice! She already commented on my art on Twitter, and she recognized my work immediately from social media. I gave her a copy. She kept petting the image of her cat while talking to me, I thought that was very cute. 
---
Ian Ziering
Ian was also incredibly nice! He really took his time for everybody, which I really appreciate at autograph sessions. Not every guest is like that, unfortunately.
He loved the Sharknado fanart and added a little tornado with sharks to his autograph. He immediately wanted to take a picture of my art, so I gave him a copy of it. He said he wanted to use it as his Facebook profile picture (but I don't believe he actually did this ;)
He commented on my work on Instagram as well. It made my day even better!
Of course I did other things than getting autographs, but for me, this was the highlight of my visit. I'm happy I can add these two to my collection and that they bring back great memories.  
Looking forward to all the conventions in 2020!