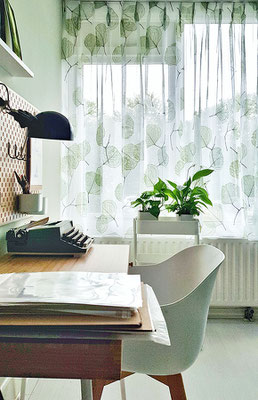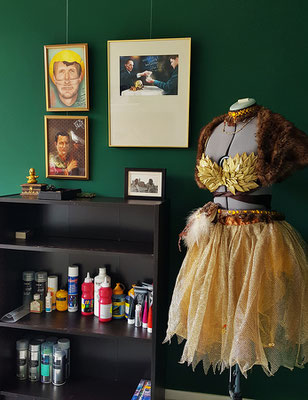 I always wanted a place where I could work with traditional media, but life happened and I never took action to create it. I already had a room available, it just needed some love (and many buckets of paint). 
It's still a work in progress (I'm saving up for an easel and a good daylight lamp), but I am happy with what I have. All my favourite things are in here: not only paint supplies, but also my nerdy toys, fanart autographed by my favourite actors and actresses (there will be more, I need to buy more frames), costumes that I made and - last but not least - my piano. Oh, and plants! Let's hope I can keep these ones alive. 
Can you tell green is my favourite colour? 
Every time I walk into my studio, I get a big smile on my face. This space feels so light and inspiring.
Time to create!