I mostly make digital art. It's my favourite medium. It's less expensive (once you have your drawing tablet), easy to experiment with and the 'undo' button  is always within reach. But lately I've been enjoying some traditional painting as well. Here's what I've learned so far.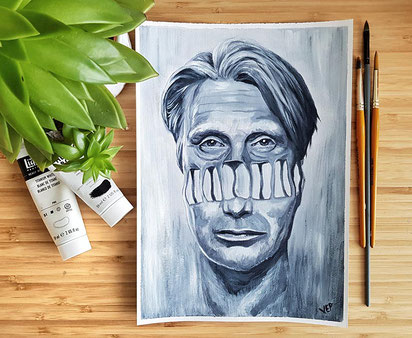 Embracing imperfections
Even though there's no 'control + z' button when painting traditionally, it is possible to correct mistakes by simply painting over it. But sometimes you have to be like Bob Ross, just accept those 'happy little accidents' and go with the flow. 
I'm a bit of a perfectionist when it comes to my art, and traditional painting is helping me to learn to let go and embrace those 'mistakes' and see the value of them.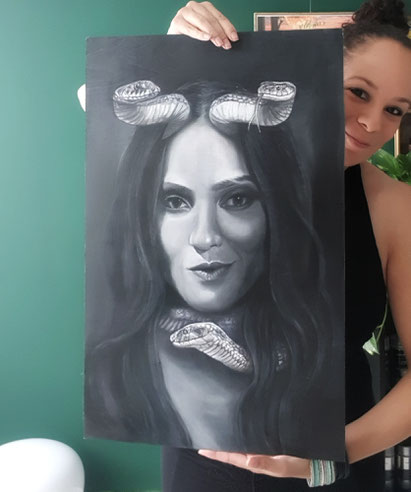 Working with real materials is fun
The smell of paint, the messy studio and some quality off-screen time, I love it! I don't really enjoy all the extra work it takes to prepare for a painting session, nor do I love cleaning brushes afterwards, but the painting process itself is a lot of fun. Since I'm not very experienced with oils and acrylics yet, I get a lot of unexpected effects and the new mediums really give me inspiration and motivation.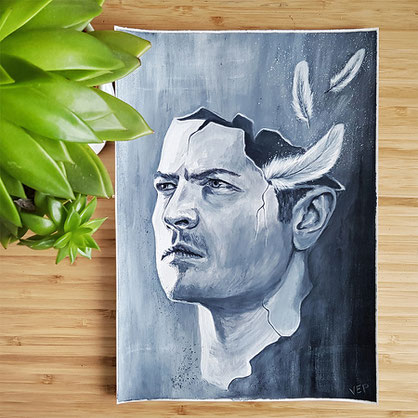 I think digital painting will always be my main medium, but I would love to continue to do both (and even combine them). Working traditionally helps me to improve my digital work as well. I learned that I can spend less time on rendering a digital painting for example (yup, the 'perfectionist' in me has trouble with letting go of all the little details).
I believe neither one is 'better' by the way! They both have great qualities. I think it's always inspiring to try different mediums as an artist to prevent art block, learn new skills and stay motivated to create. 
Looking forward to explore some more!